Published by Steve Litchfield at
Yes, you're an AAWP reader and you snaffled up the various Camera roll and Loyalty OneDrive bonuses in the past.  So you have, typically, 30GB of capacity on OneDrive. But spare a thought for friends and family members who didn't know about the bonuses from 2014-2015 and who are now (July 2017) being bothered by scary notices on their OneDrive account, with their initial 15GB of space finally being 'frozen'. How best to help them? 
I mention all this because my daughter was one of those hit by the freezing. Now, she's a fairly easy case because 60% of the stuff she had on OneDrive was backed up photos and videos from an iPhone manoeuvre in 2014, so it wasn't rocket science to zap most of these and get down below the 5GB limit. For other users it may be a harder activity – or they may, indeed, need more than 5GB and so sign up to one of Microsoft's storage plans.
There's a degree of urgency to all this, in that many accounts are already frozen, in that the one-time unfreezing (for management purposes) only lasts 30 days, and in that there's a hard cut-off per user after which storage in frozen accounts can be deleted completely with possible file loss (local copies of files won't be affected).
Anyway, in the interests of illustration, I wanted to walk through some of the procedure, here on my daughter's account on a Windows 10 device: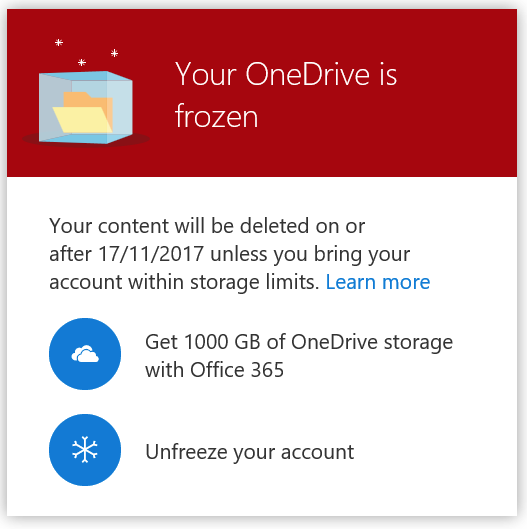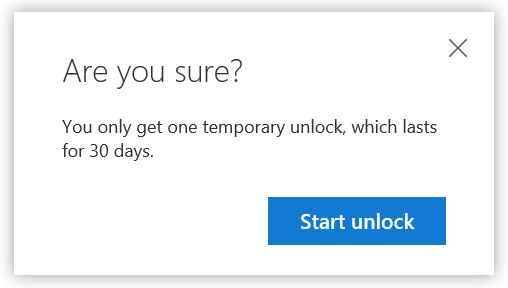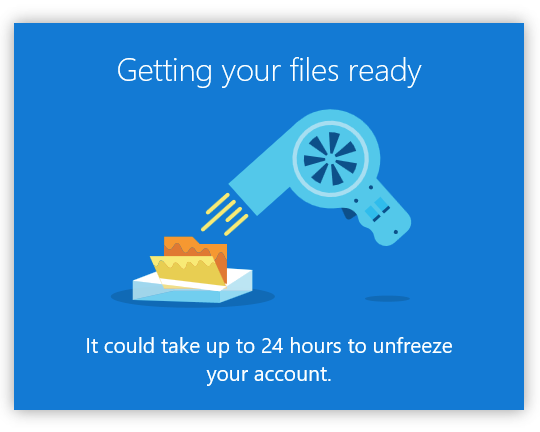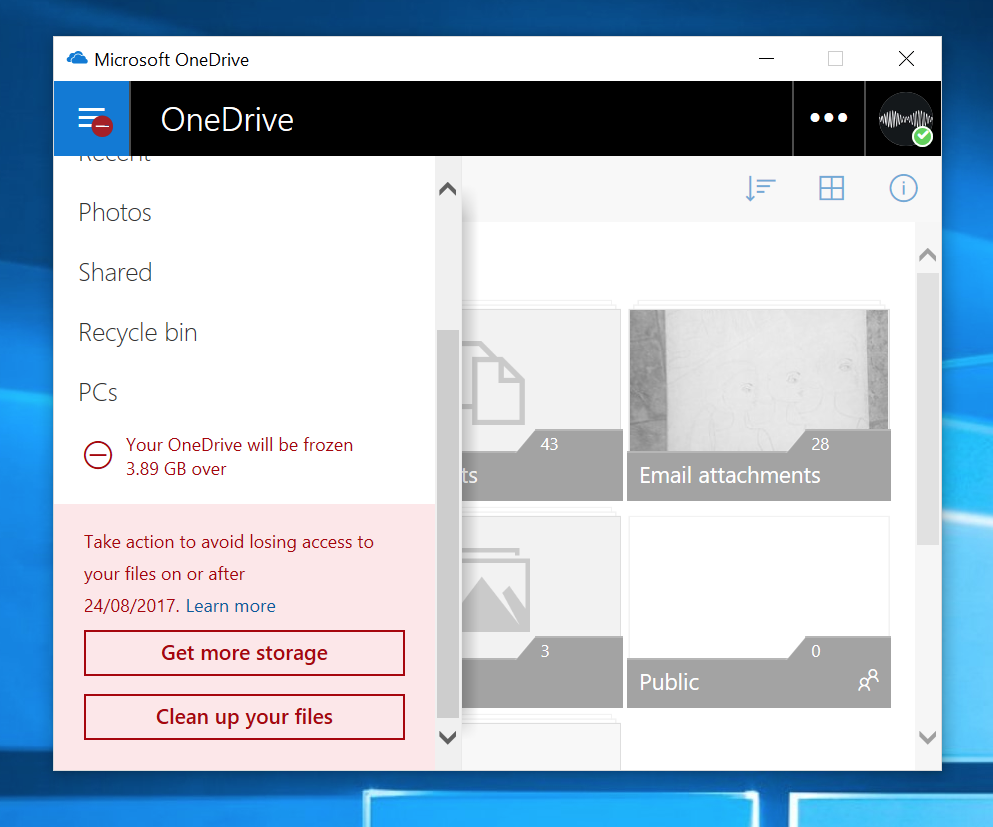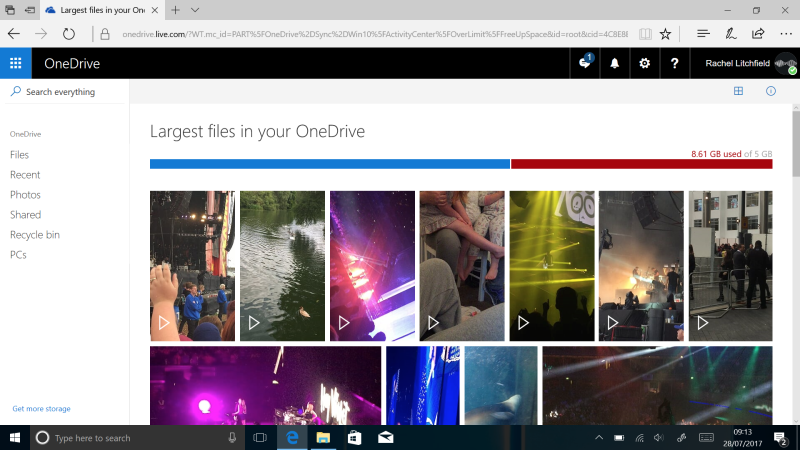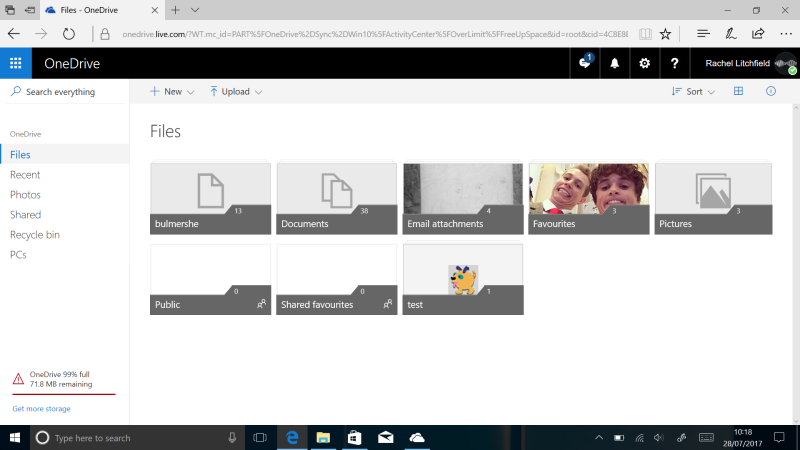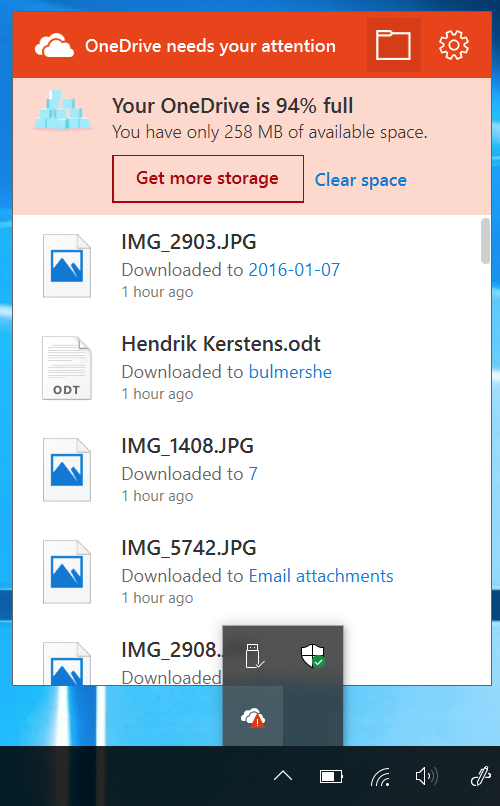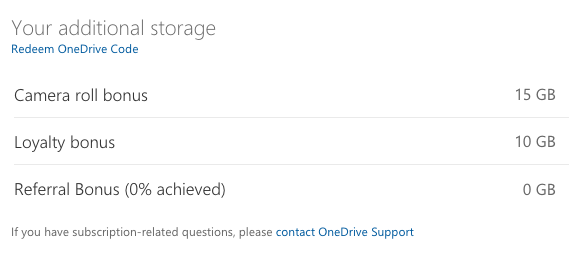 Hopefully this will prompt a few of you to check your own accounts or, more likely, to check your friends and family's! Let's help them to stay on top of their cloud drives and backups!
PS. OK, it's a fair cop, I personally also have Office 365, which is the other Microsoft recommendation, and that comes with an extra 1TB on top of the bonuses above. But not every user will want to be forced down this path, especially if they're happy with Office Online and Google Docs (etc.)